MET Associates
Litigation Support Services
Forensic and Air Quality Meteorology
Weather Event Re-Construction Expert Witness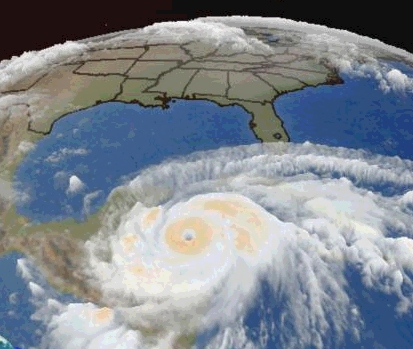 Houston, Texas Office
Dr. David L. Mitchell, Ph.D.
Managing Director and Consulting Forensic Meteorologist
Expert Witness Testimony

MET Associates
P.O. Box 70
Dayton, Texas 77535-0070
Office: 936-257-1633
Cell: 713-301-0242
Fax: 936-258-4237
Email: mitchelldl@metassociates.net
Web Site: http://www.metassociates.net
Forensic Meteorology and Weather Specialists
When the Weather is a Problem
Contact MET
Insurance Industry Services including Meteorological Re-Construction of Weather Events
Air Pollution Meteorology and Toxic Tort
Air Quality Computer Modeling/Air Dispersion Analysis/Hazardous Plume Releases




Litigation Consulting/Expert Witness Testimony/Pollution and Toxic Tort Cases/Weather Events Re-construction



MET Associates provides litigation support services and expert witness testimony for civil and criminal investigations and insurance industry cases (both plaintiff and defendant) that involve Air Quality Modeling and Forensic Meteorology Analysis including Weather Event Re-Construction and Force Majeure cases. MET can assist attorneys and insurance claim professionals in obtaining, analyzing, modeling, and interpreting the correct atmospheric and weather data for their case. Specializing in Industrial Air Pollution cases, MET Associates uses the latest Regulatory and Air Quality modeling software approved by the US EPA to map the concentration levels and transport of toxic air pollutants. MET's Air Modeling expertise, combined with their advanced knowledge of Meteorological Data Processing, Weather Event Re-Construction Analysis and Interpretation of Severe Weather Incidents, provides strong support to the attorney and client for cases involving Air Pollution, Reduced Visibility, Severe Storms, Wind Damage, Flooding and Hazardous Material Spills and Releases to the Atmosphere which result in accidents, toxic air, property damage, personal injury and death.


MET Professional Services
Forensic Meteorology Services for the Legal Profession
Industrial Air Pollution Expert Witness
Toxic Tort Strategy for Plaintiff or Defense/Environmental Air Pollution
Insurance Industry Services including Meteorological Re-Construction of Weather Events
Expert Witness Testimony/Litigation Consulting/Air Pollution Meteorology
Air Quality Computer Modeling/Air Dispersion Analysis/Hazardous Plume Releases
Meteorological Data Acquisition, Processing and Analysis (Domestic and International)
Aviation Meteorology/Visibility Studies/Wind Analysis
Observational Field Programs/Air Sampling/Air Quality
Atmospheric Dynamics and Severe Storm Analysis
Climate Studies/Weather Patterns/Flooding
Short Range and Long Range Weather Forecasting
Visibility/Smoke/Ground Level Fog
Force Majeure Cases and Unusual Weather Phenomena
Historical Climate and Weather Analysis/Tropical Storm Occurrences
Class Action Toxic Tort Cases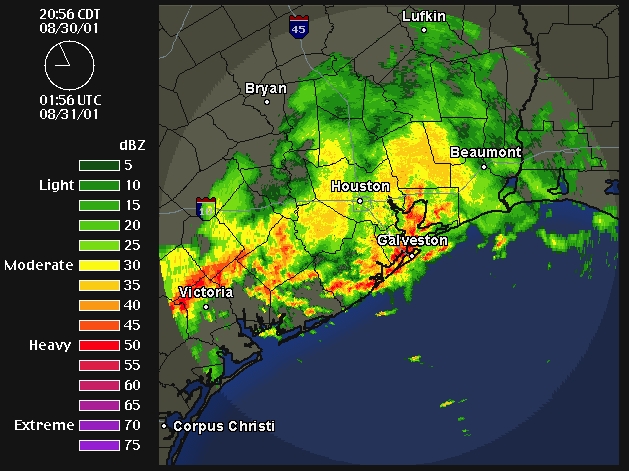 Severe Storm Event - Texas Gulf Coast Radar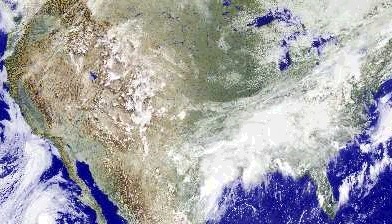 Severe Storm Event - Visible Satellite Imagery
MET Associates
Dr. David L. Mitchell, Ph.D.
Consulting Forensic Meteorologist



Dr. David L. Mitchell, Ph.D.

Managing Director and Consulting Forensic Meteorologist

Weather Events, Air Pollution Expert Witness





Summary of Qualifications



Dr. David L. Mitchell is an authority on the numerical modeling of geophysical and atmospheric data with a Doctorate in Meteorology from Purdue University. Dr. Mitchell has over 28 years of technical modeling experience in industry and consulting. His business experience includes various research, project management and technical consulting positions with Conoco, Getty Oil Company, Texaco, Tenneco, British Petroleum, Leviathan Gas Pipeline LLP and IBM Corporation. Dr. Mitchell has extensive knowledge of Forensic Meteorology and has published his research results on the numerical modeling of atmospheric stability and convection. Dr. Mitchell is an expert in the field of Air Pollution Meteorology with over 28 years of experience with the mathematical modeling of wave propagation in elastic media, atmospheric fluid dynamics and air dispersion modeling. He has extensive knowledge of air pollution modeling software and air quality modeling techniques approved by the US Environmental Protection Agency. Dr. Mitchell is a specialist in Weather Event Re-Construction for litigation and has provided expert testimony for numerous cases related to severe weather events and the application of Force Majeure clauses. He has provided forensic meteorology support for civil and criminal investigations and insurance cases involving weather related accidents, the release of toxic pollutants into the air, air pollution and weather related personal injury and property damage. He is a member of the Air and Waste Management Association, the American Meteorological Society and the National Association of Environmental Professionals. Dr. Mitchell is also an Associate Member of the American Bar Association with affiliation with the Litigation Division and is a Certified Professional Geoscientist and a Licensed Professional Geoscientist in the State of Texas.





Degrees
Ph.D., Atmospheric Science and Meteorology, Purdue University, 1976
M.S., Physics, Purdue University, 1974
B.S., Physics and Mathematics (Dean's Distinguished List, Sigma Pi Sigma Physics Honors), Baylor University, 1972

Dissertation
A Theoretical Investigation of Atmospheric Convective Modes as a Function of Rayleigh Number, Prandtl Number and Eddy Anisotropy; 1977, Meteor. Soc. Japan, Vol. 55, No. 4, 341 - 363.

Certification and Honors:
Certified Professional Geoscientist
Licensed Geoscientist, Texas State Board of Professional Geoscientists License #1330
Associate of the Scientific Research Society of North America
Sigma Pi Sigma, National Physics Honors Society
Distinguished Expert, National Forensic Center
Who's Who in the South and Southwest - 1981
Member - American Meteorological Society



Litigation Support Experience



MET Associates has provided technical support and expert testimony in deposition on issues of scientific data and mathematical modeling to the Petroleum Industry, the Insurance Industry, and the Legal profession in the areas of Forensic Meteorology and Forensic Geoscience Litigation. Forensic Meteorology Litigation cases include providing expert witness support and testimony for Meteorological Data Analysis, Air Pollution Analysis, Air Quality Modeling and Weather Event Re-Construction cases both Domestic and International.

Litigation Case examples include:

1) Multiple cases involving Air Dispersion Modeling of Chemical Pollutants/Particulate Matter and Weather Wind Profile analysis in defense of petrochemical facilities being sued by surrounding neighborhoods due to Accidental Chemical Releases.

2) Weather Pattern Re-Construction and analysis of Historical Rainfall data in an urban setting in defense of commercial building owner being sued due to Flooding occurrences resulting in property damage.

3) Re-Construction of Weather Conditions and Wind data related to the occurrence of Dense Ground Fog and Reduced Visibility conditions resulting in a major, Multi-Vehicle Freeway accident and personal injury.

4) Historical Wind Data analysis and Air Quality Modeling in support of a Class Action Toxic Tort suit brought by a rural subdivision downwind of a polluting industrial complex.

5) Numerous Forensic Meteorology cases involving Force Majeure and the Re-Construction of Weather Conditions occurring at the time of an Accident, Injury or Criminal Action.

6) Modeling and Analysis for multiple cases involving Leaking Railway Cars and Industrial Tanks creating Hazardous Spills and Releases of Hazardous Pollutants into the Atmosphere.

7) Numerous cases requiring Air Dispersion Modeling Analysis and Forensic Meteorology Investigation to determine concentration levels of Smoke and Particulate Matter (PM10, PM2.5) during industrial operations and accidents.

Litigation Case List and References Provided Upon Request




Business Experience



1976 - 1978 Conoco, Inc., Research Scientist

1978 - 1984 Getty Oil Company/Texaco, Research Department Manager

1984 - 1988 Tenneco Oil Company, Senior Specialist

1988 - 1992 British Petroleum Company, Senior Staff Specialist

1992 - Present MET Associates/GEO Associates, Managing Director and Consulting Forensic Meteorologist/Geoscientist


Professional Affiliations



American Meteorological Society

American Association of Petroleum Geologists

National Association of Environmental Professionals

Air and Waste Management Association

Society of Exploration Geophysicists

Scientific Research Society of North America

National Physics Honor Society

American Bar Association, Associate Member Litigation Division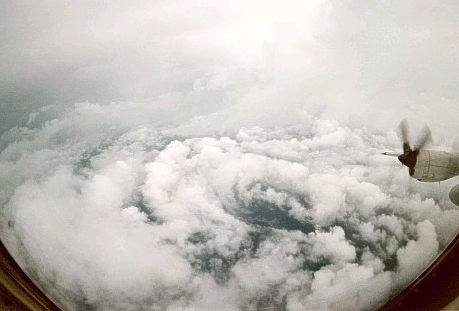 Typhoon DINAH




Contact Us



Whether your case or project requires technical models of air pollutants and hazardous releases, or you need expert witness testimony on weather related incidents, let the weather and forensic meteorology professionals at MET Associates assist you in translating complex technical issues and empirical data into information that is useful to the court, your client and your case. Please contact Dr. David L. Mitchell in Houston, Texas for a technical review of your case.






Houston, Texas Office




Dr. David L. Mitchell, Ph.D.

Consulting Forensic Geoscientist/Meteorologist
MET Associates

P.O. Box 70

Dayton, Texas 77535-0070



(936) 257-1633

or

(713) 301-0242






Email: mitchelldl@metassociates.net

Forensic Meteorology Web Site: www.metassociates. net




Contact GEO Associates For Industrial Groundwater Pollution and Forensic Geoscience Litigation


GEO Associates

Forensic Geosciences Litigation Support Services



Forensic Geology, Geophysics, Hydrology and Meteorology Litigation Support
Weather Event Re-Construction Expert Witness Testimony
Groundwater Modeling and Air Quality Modeling Expert Testimony



Forensic Geosciences Web Site: www.geoassociates.net


Email: mitchelldl@geoassociates.net